CID Heads - Competition Induction Designs
Regular price
$1,295.00
Sale price
$1,195.00
Unit price
per
Sale
Sold out
*Product Options Required*
Currency Converter
PRODUCT DESCRIPTION
CID Heads SB Ford 5.0 4500 EFI Semi Finished Flange BA Intake Manifold 9.5" Deck 
The CID Heads 5.0 BA intake manifold is designed for engine applications aiming to make 850+HP using a cast single plane intake. The CID Heads SB Ford BA  intake manifold has an overall height of 9.75" and unmatched HP producing characteristics amongst all Ford cast single plane manifolds. It features a square carb pad designed to suit a 4500 Dominator carburetor or throttle body and comes set up for EFI with fuel rails and CNC billet fuel rail mounting brackets
This version comes with semi finished flanges so it can be adapted to various SB Ford heads.
Product Features  
The SC1 4500 BA  intake is designed for engines making 850+HP street, race and marine applications.
Near equal length runners that are 5" in area at the plenum opening with enough material to increase area to 6.0+" at plenum
Semi Finished flange without bolt holes to suit various SB Ford heads.
EFI version comes with - 12 fuel rails and mounting hardware. 

STD injector location is the lower cast bungs while CNC fuel rail brackets are in stock. Upper fuel injector location can be selected as an option. 

Intake manifold designed to fit 9.5" deck blocks
Designed and manufactured in the USA

Made to order and a "Final Sale"
Specifications
9.5" Deck Height
4500 Carb bolt pattern
5.0" of area at the plenum and of the runner
EFI comes with - 12 fuel rails and CNC mounting hardware. 
9.75" tall. Can be milled down to 9.25"
What's In The Box:
One CID Heads SB Ford BA Semi Finished Intake Flange 4500 EFI 9.5" Deck Intake Manifold.
*All photos are for illustration purposes only*
Share
View full details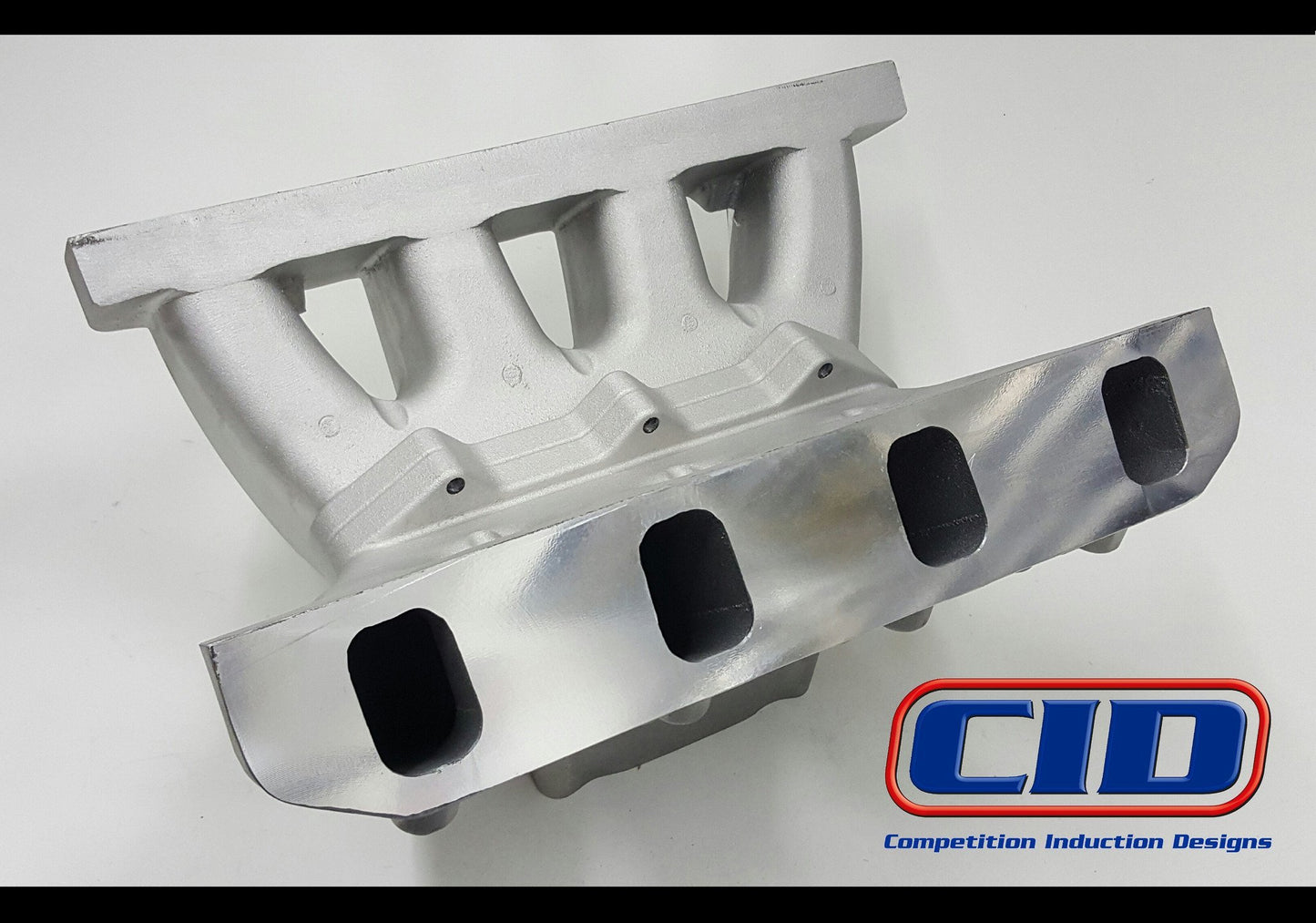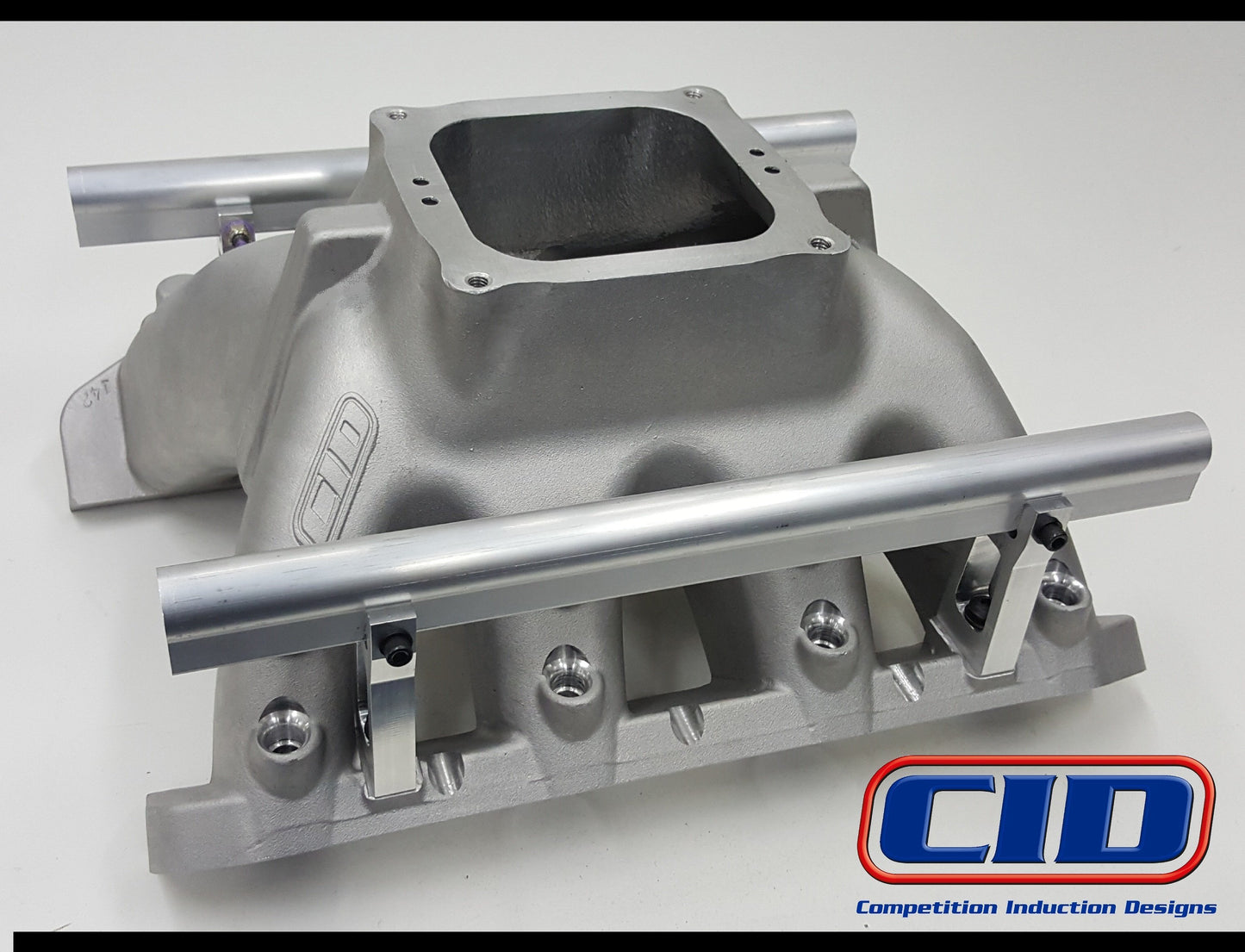 Currency Converter
We ship internationally, use this converter to calculate pricing in your country! 
If you have any questions please contact us at:
651-280-5950
cidheads@gmail.com