CID Heads - Competition Induction Designs
Regular price
$1,275.00
Sale price
$1,175.00
Unit price
per
Sale
Sold out
*Product Options Required*
Currency Converter
Its perplexing when the goal is to make as much power as possible, why it is that people choose intake system components that hinder their main objective. 
In 2016 I looked at making a forward facing throttle body top that would sit on a cut down version of the BE LS intake. Below is a link to my Facebook post from September of that year.

https://m.facebook.com/story.php?story_fbid=545099279015587&id=372654156260101

 No matter what we tried on the BE LS intake with this style of top, the excellent distribution this manifold design has inherent was comprimised.

Early 2021 LSX Magazine Online wanted to do an article on forward facing throttle body options, so we delved into this again in some depth. The results are in the article link below.

https://www.lsxmag.com/tech-stories/the-structural-dynamics-of-flow-how-cid-builds-a-better-intake/

 CFD testing confirmed what we saw in preliminary testing during 2016. A properly designed elbow on top of the existing intake design far outperforms and has much better distribution than a fabricated top on a cut down version of the BE LS manifold.

 What makes these elbows so effective? It's simple. The tighter you try to make a bend the greater the restriction is in that bend. Just like when you kink a hose and it flows less water, the same applies to air passing through and elbow. The tighter the bend, the more boost it will take to make the same power, or the other way to look at it is the bigger the bend the less restriction is created and the more power you will make for a given amount of boost.

 For reference sake this is explained in the link below. Whilst the engineering here is targeted at ductwork, the same principles apply to elbows.

 https://www.engineeringtoolbox.com/air-duct-minor-loss-diagram-d_332.html
 
What does this tell us in simple trerms. You want the CLR (Center Line Radius) in a pipe bend to be as big as possible to reduce restriction. These engineering principles are what we applied to designing these elbows.

 Some results so far in the links below.
https://fb.watch/fH3wTmoIkE/

https://fb.watch/fH2Recx2SY/

https://m.facebook.com/story.php?story_fbid=pfbid0bXgEM1rUVhFXQXZ6umZvZ2k3phuauHufWA4osqsyUiXQNLngXi8icYTX8vEzrw4l&id=372654156260101
 
The elbows are roughly 9.25" tall for the 105MM and 9.5" for the 125MM
Our Billet Elbows are designed to work with 4500 intake flanges and include the burst panel!
Share
View full details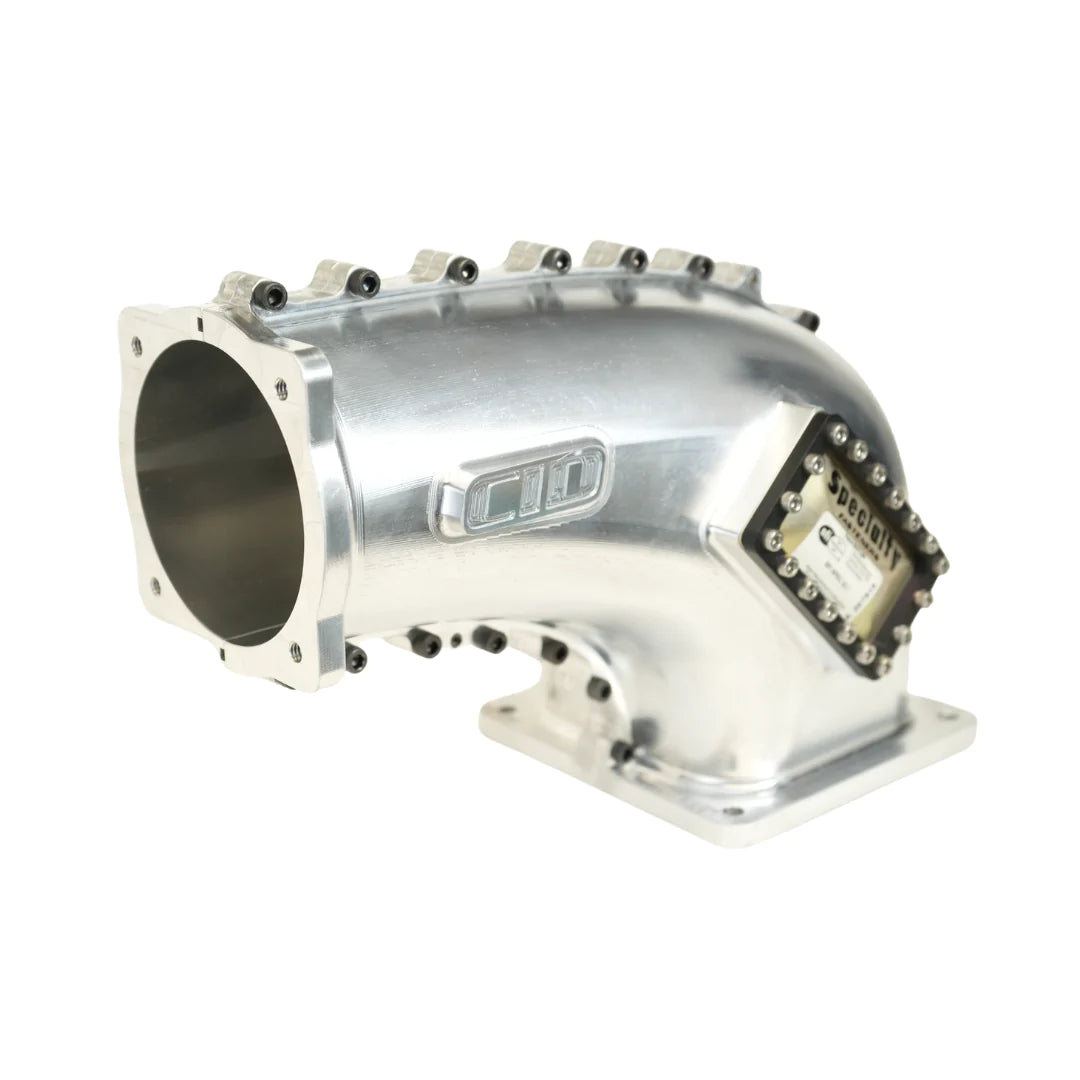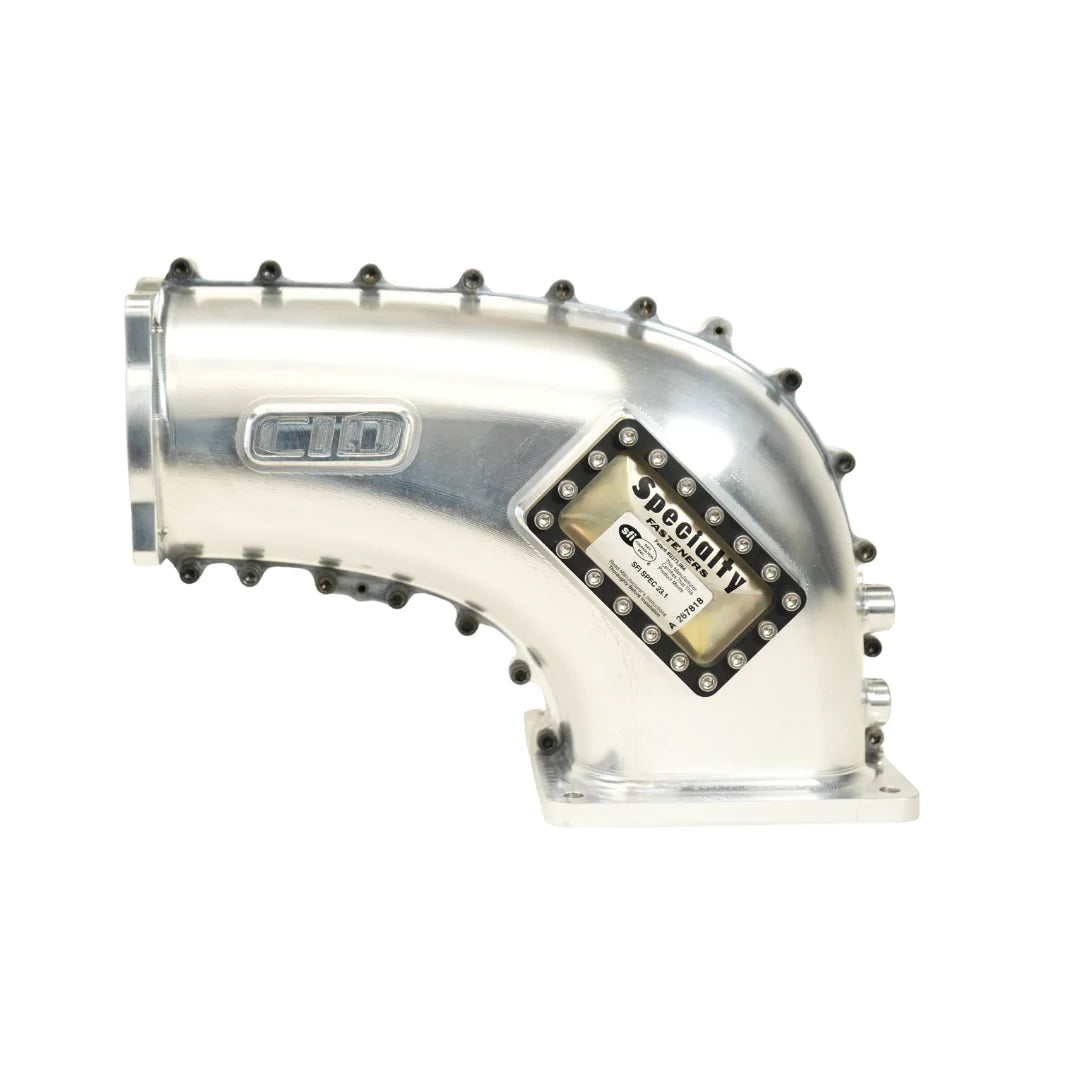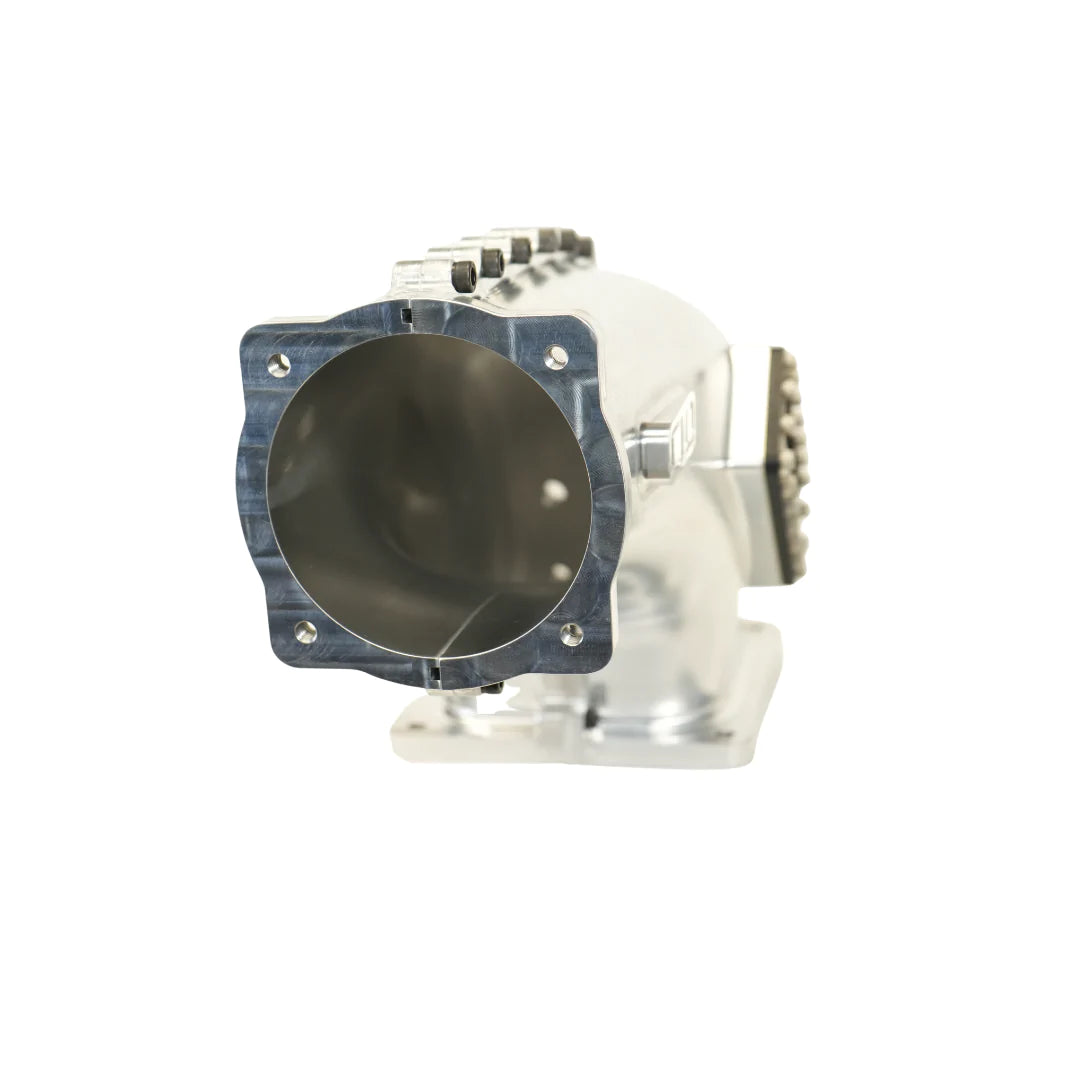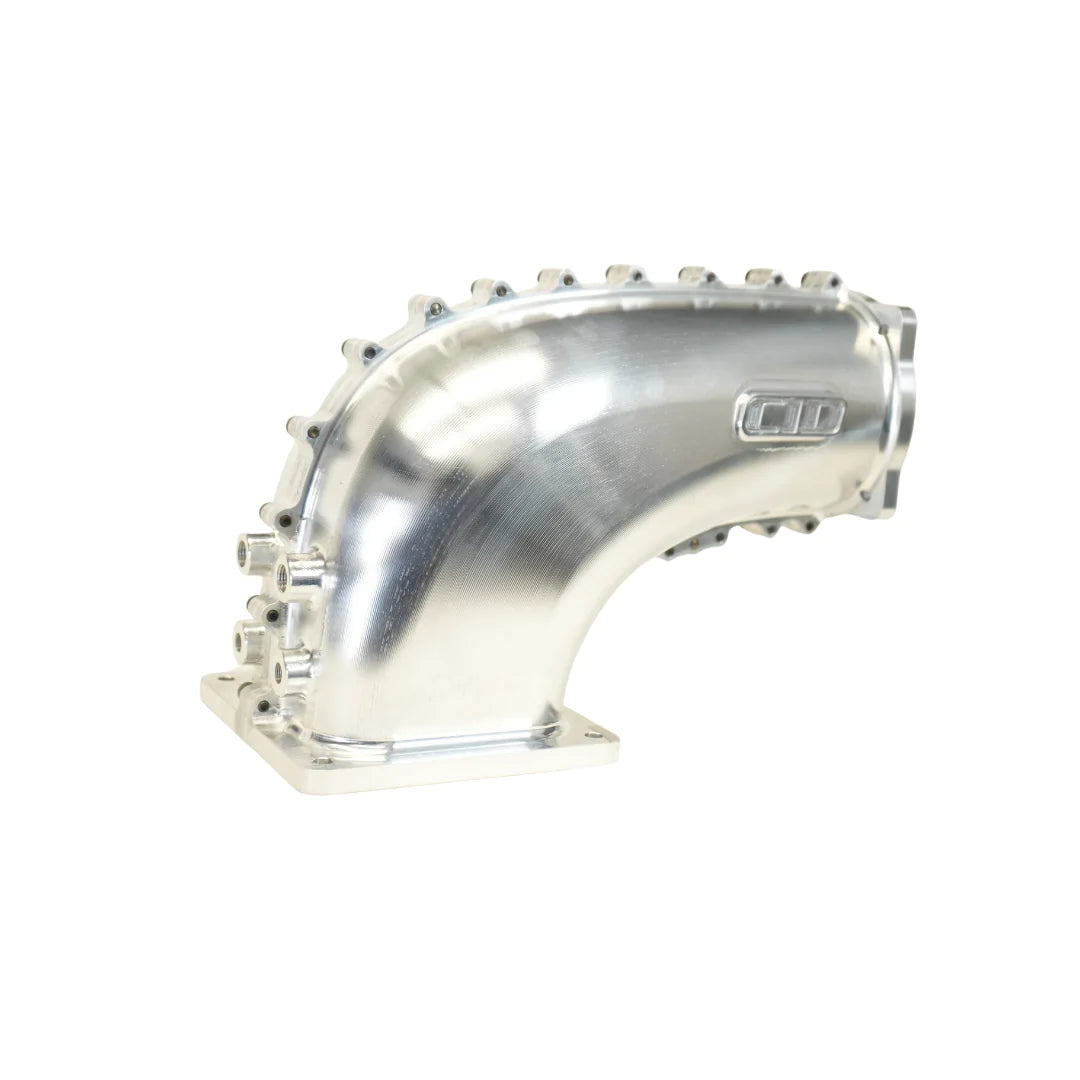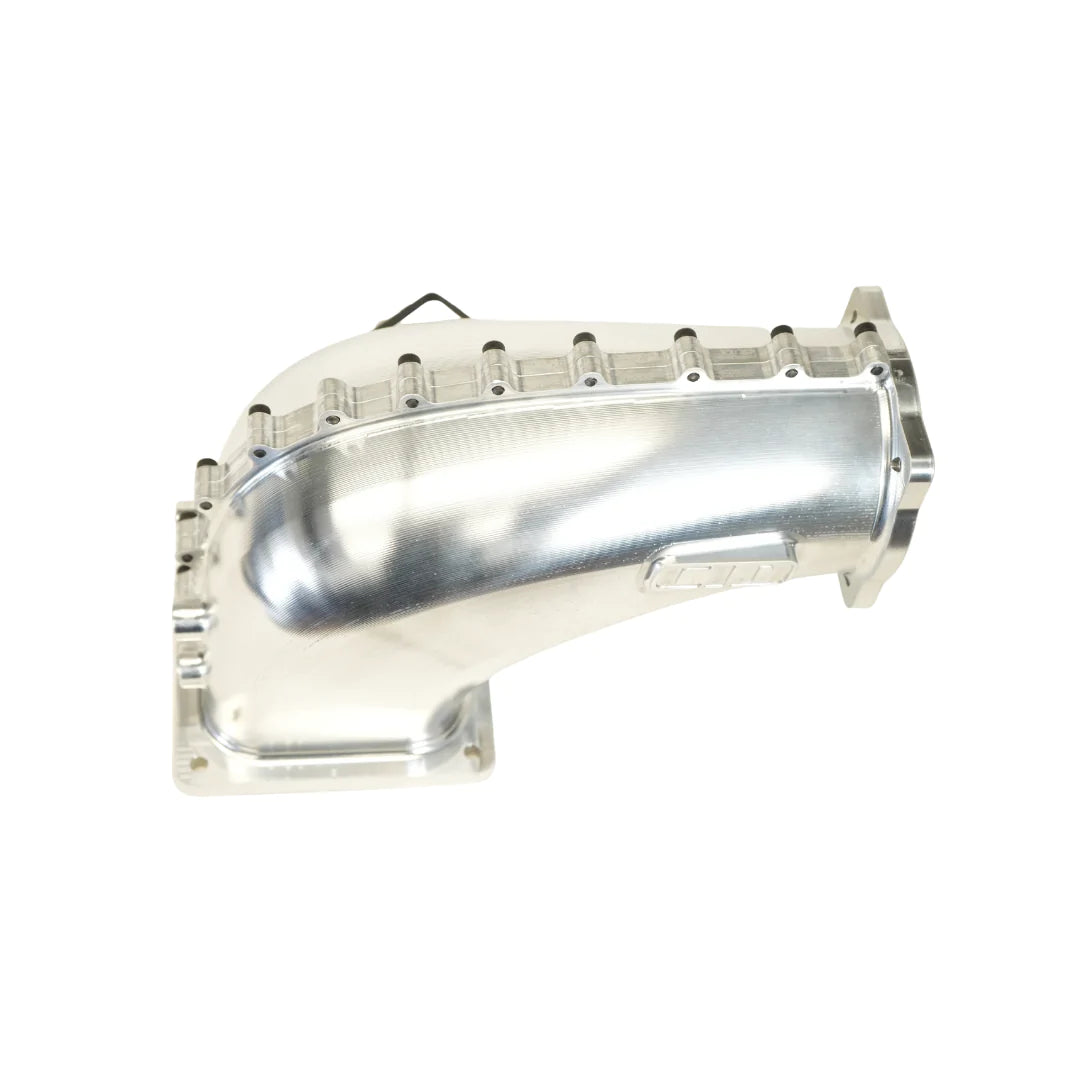 Currency Converter
We ship internationally, use this converter to calculate pricing in your country! 
If you have any questions please contact us at:
651-280-5950
cidheads@gmail.com