CID Heads - Competition Induction Designs
Regular price
$1,295.00
Sale price
$1,195.00
Unit price
per
Sale
Sold out
*Product Options Required*
Currency Converter
PRODUCT DESCRIPTION
The CID Heads BA LS3 intake manifold is designed for engine applications aiming to make serious HP using LS3 cylinder heads with a single plane intake. Designed with extensive use of Computational Fluid Dynamics the manifolds are available in 3 Cross Sections at the runner opening in the plenum. 4.0", 4.5" and 5.0" Square Inches of Cross Section. These numbers refer to the size of the runner opening in the plenum where the runner begins to head down to the cylinder head. The bigger the number the bigger the opening and more taper in the runner from the opening to the cylinder head flange. 
The 4.0" Cross Section Version is suited to smallish close to stock cubic inch builds making up to around 650HP to 750HP.  The 4.5" Cross Section Version is suited to mild 400"+ builds with hydraulic roller or small solid roller cams looking to make up to 800HP to 850HP. The 5.0" Cross Section Version is for those more serious builds looking to exceed 850+HP.
The CID Heads BA LS3 intake manifold has an overall height of 9.5" and unmatched HP producing characteristics amongst all cast single plane manifolds. It features a square carb pad designed to suit a 4500 Dominator carburetor or a 4150 Holley. 
This version features the same 4500 square carb pad opening as the 4500 version, with 4150 Holley carburetor bolt spacing, and is designed for classes that must retain 4150 bolt spacing.
*The roof of the LS3 manifold is designed to line up with the roof of a LS3 cylinder head. The port opening on the manifold is not as tall as a factory LS3 port. Testing has shown that leaving the opening on the manifold at its cast height and matching the sides works best. Enlarging the port opening height at the flange will reduce taper in the runner and can harm performance.*
Product Features
The CID LS3 BA intake manifold is designed for street, race and marine applications.
Fuel-injected version. Comes with - 12 fuel rails and mounting hardware. 

STD injector location is the lower cast bungs while CNC fuel rail brackets are in stock. An upper fuel injector location can be selected as an option. 

Near equal length runners with a choice of runner cross sectional openings at the plenum opening with enough material to increase area to 5.5" at plenum
Designed to fit modified GM LS3 port openings
Optimized "Line of Sight" runners may require port matching.
Intake Manifold can be ordered to suit OEM - Stock 9.24" Deck Blocks, 9.45" Aftermarket Mid Deck Blocks, or 9.75" Aftermarket Tall Deck blocks. 
100% Made in the USA 
Manifolds DO NOT come O-Ringed and require "paper" or similar style gaskets. (Not Supplied)

Made to order and a "Final Sale"
Specifications
Weighs 27 LBS
Comes with - 12 fuel rails and mounting hardware. 
Suits LS1 Long Fuel Injectors
4150 Carburetor bolt spacing - 4500 Opening 
9 1/2" tall. Can be milled down 7/16" bilut this will affect performance. 
Weighs 25 LBS with fuel rails & hardware. 
WHAT'S IN THE BOX
One CID Heads LS3 EFI One Piece BA Intake Manifold. Comes with fuel rails and mounting hardware. 
*All photos are for illustration purposes only*
Share
View full details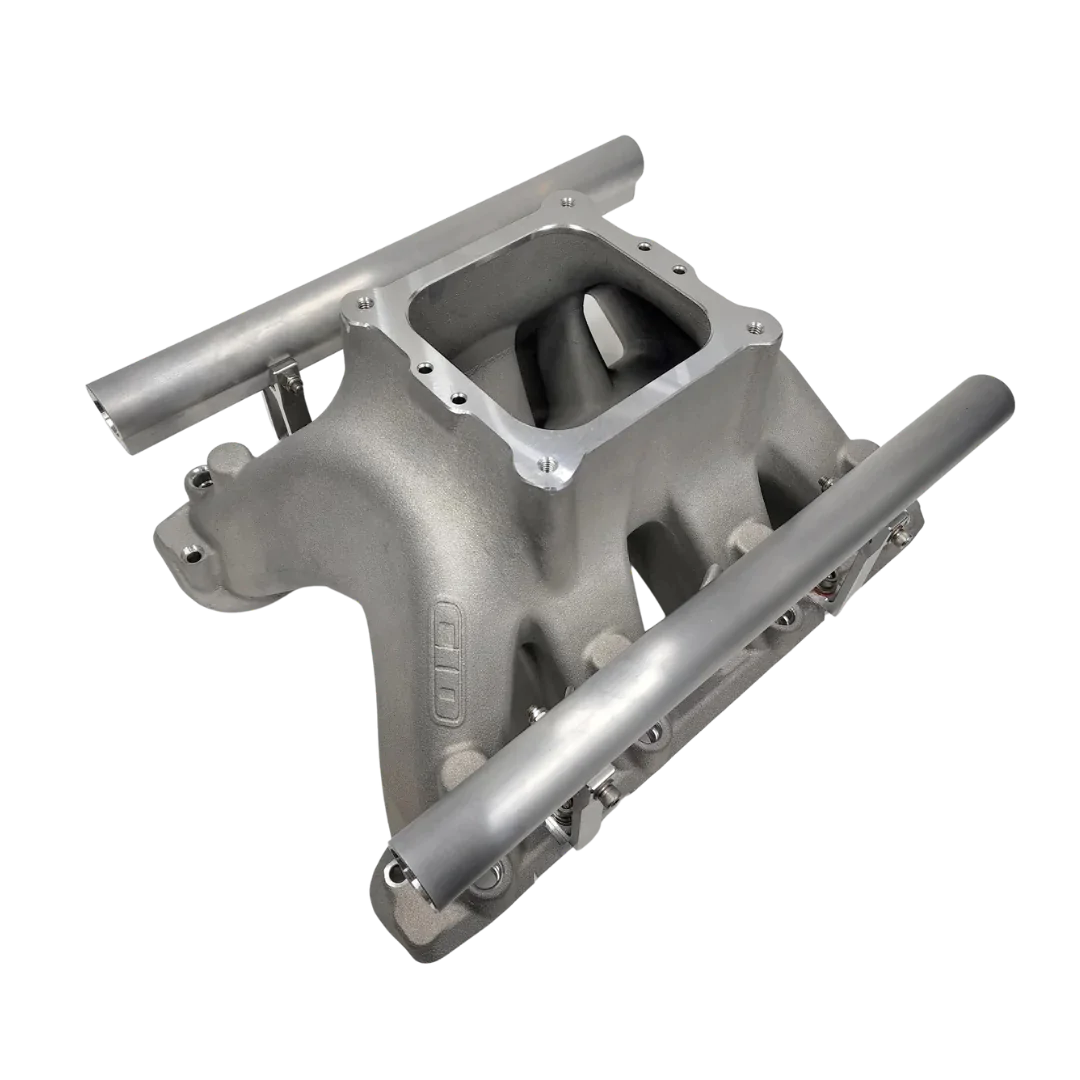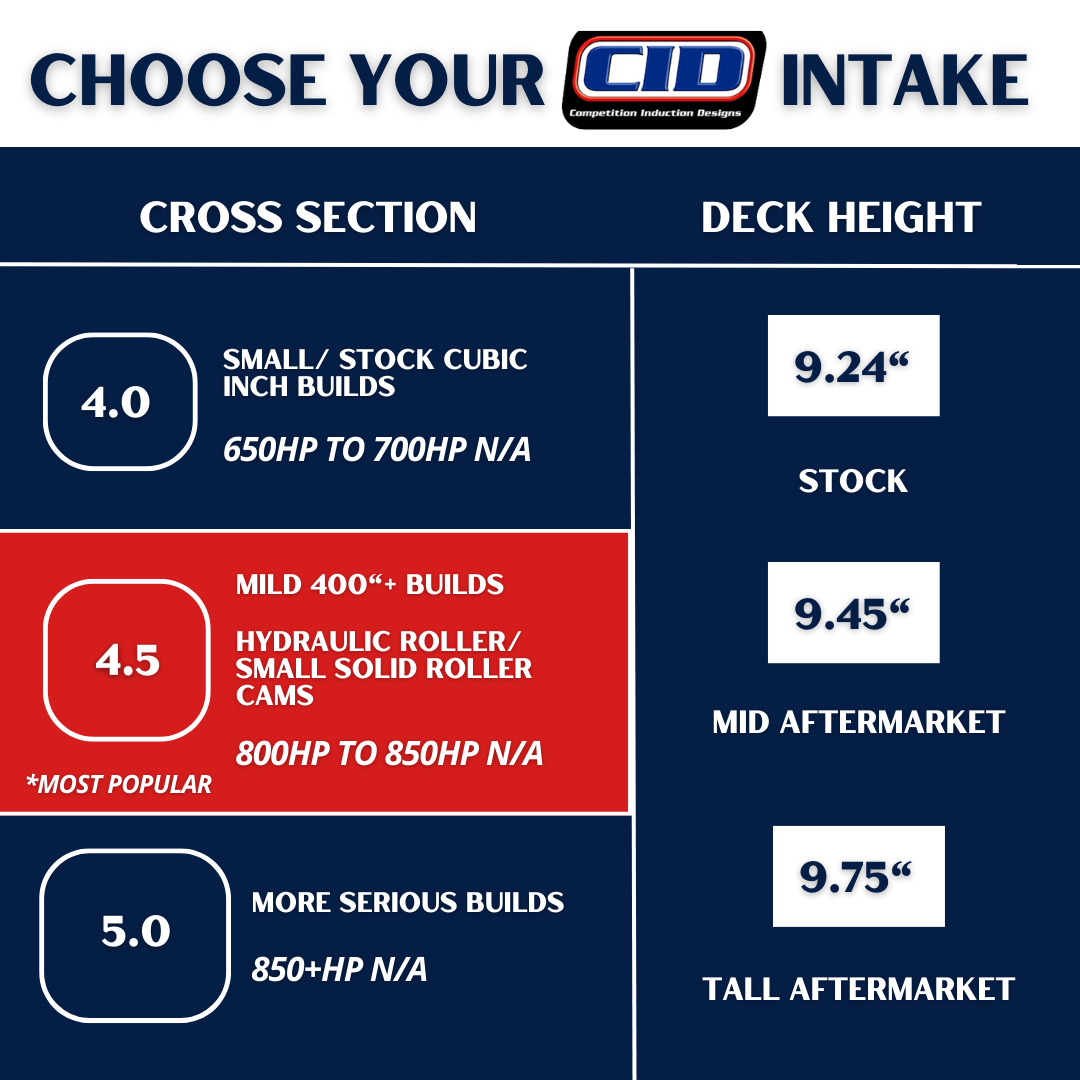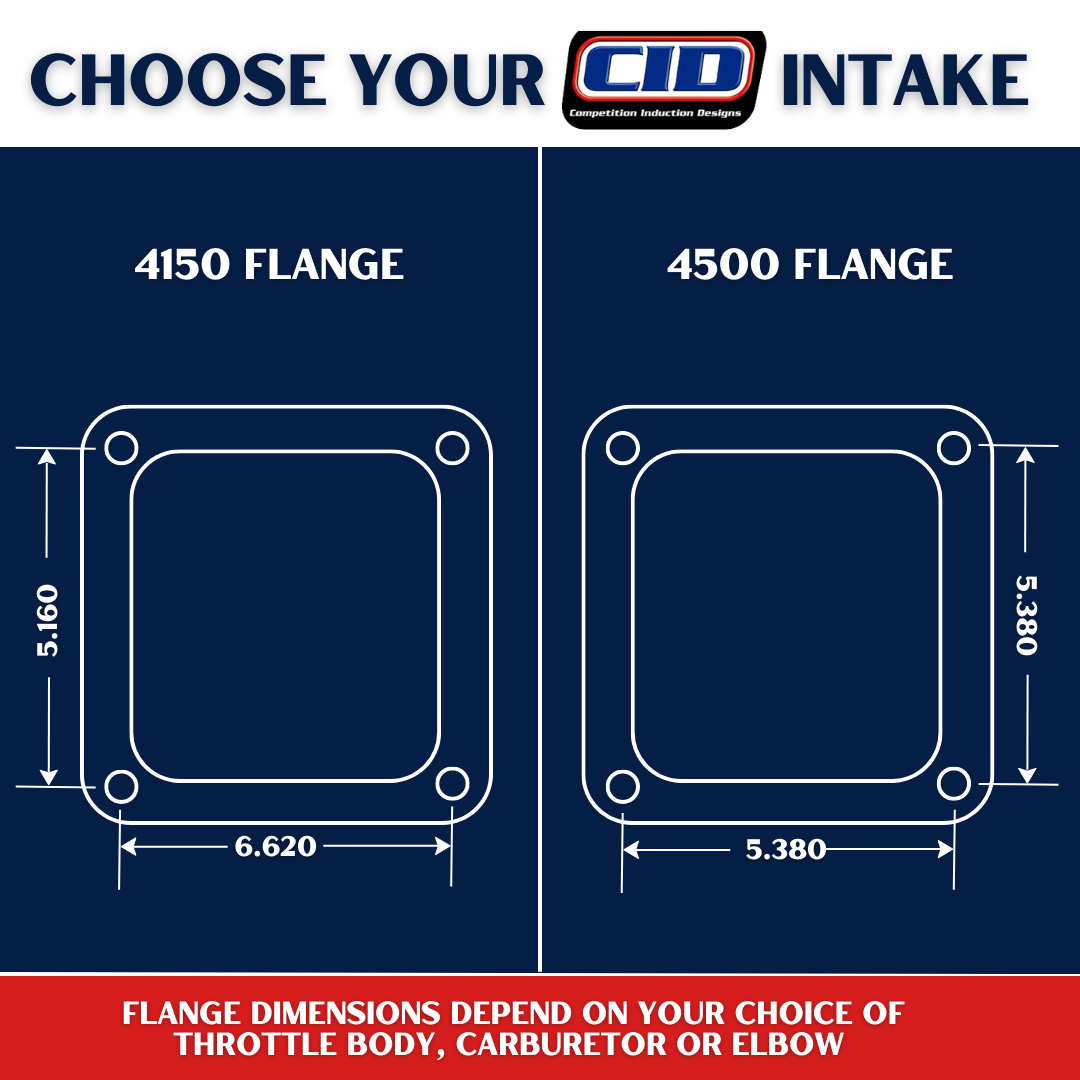 Currency Converter
We ship internationally, use this converter to calculate pricing in your country! 
If you have any questions please contact us at:
651-280-5950
cidheads@gmail.com