CID Heads - Competition Induction Designs
Regular price
$3,200.00
Sale price
$2,950.00
Unit price
per
Sale
Sold out
*Product Options Required*
Currency Converter
PRODUCT DESCRIPTION
The CID DM500 Big Block Chevy Cylinder Heads flow an impressive 470+ CFM from as cast ports!
This allows us to offer serious performance from an affordable cylinder head and intake package. These symmetrical port BB Chevy cylinder heads no longer have left and right unequal length runners. We straightened up the valve angles to move away from the factory bath tub chambers and to a smaller more efficient combustion chamber. In order to facilitate this, the valve angle has been stood up to 9.5 degrees. We added 0.750' thick decks. Valve train stability was also a priority so the rocker gear posts are robust enough for the most demanding applications. Everything you would come to expect from the experience gained manufacturing and developing the world renowned 3V Cleveland heads and intakes.
The As Cast DM500 cylinder head is a creation of Darin Morgan from Reher Morrison. It is designed to work on a 4.6" + bore and utilizes a 2.4" Intake valve, with a 1.850" Exhaust valve. The intake port flows 427FM at .600" lift and over 470CFM at 1" lift. The cylinder heads have their own matching intake manifold, also courtesy of Darin Morgan pictured below.
Their unique valve angles mean these heads require their own piston configuration. Pistons are available from CP, Ross and Diamond pistons. For those wishing to use another brand we can send CAD files or chamber molds to your preferred supplier.Chamber volume for this cylinder head is right around 60ccs.
Product Features
Manufactured in Melbourne Australia
Symmetrical intake port design ' no more left and right unequal intake ports. As Cast affordable intake and exhaust ports with CNC chambers.
Matching CID intake manifold available in both 9.8'¬"¢ and 10.2' deck heights
STD Exhaust flange design raised .375' will accept factory headers.
9.5 Degree Valve angle ' Factory bath tub chambers are replaced with a efficient modern chamber design
.750' thick deck face
Oversize rocker gear posts for maximum rigidity suit T&D Part # 3149A one piece stand, shaft mounted rocker gear system with 1.750" fulcrum length rocker arms . Completely new rocker gear setup is far superior to Factory BB Chevy valve train.
 As Cast Intake Port DM500 will flow over 470CFM with 2.400' valve. Flows 427CFM @ .600' lift. Will approach 500CFM with a 2.450" Intake valve.
60cc CNC Chambers

Made to order and a "Final Sale"
As cast VS CNC intake port back to back flow test 
Share
View full details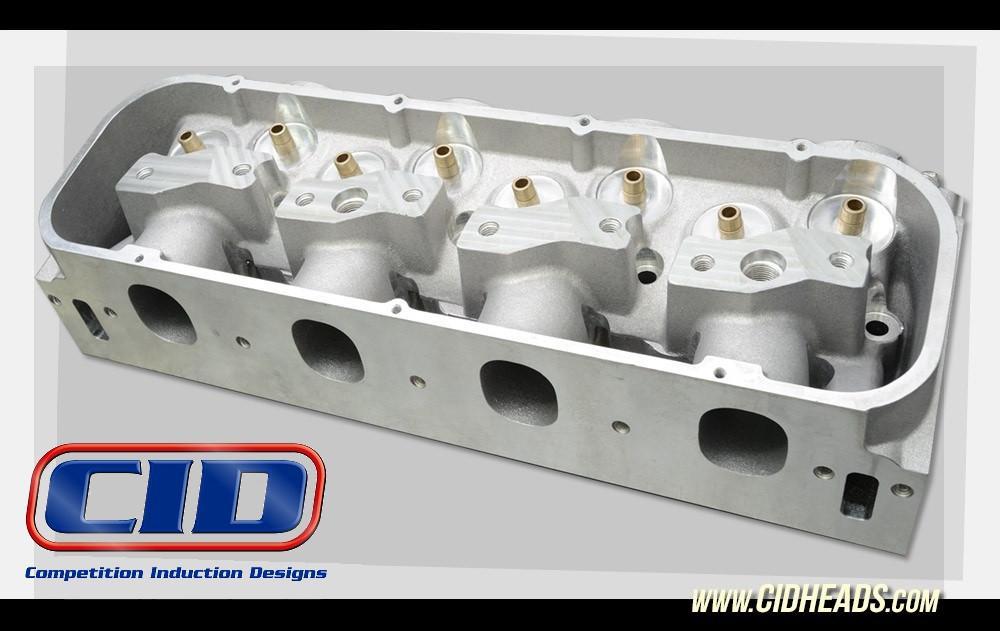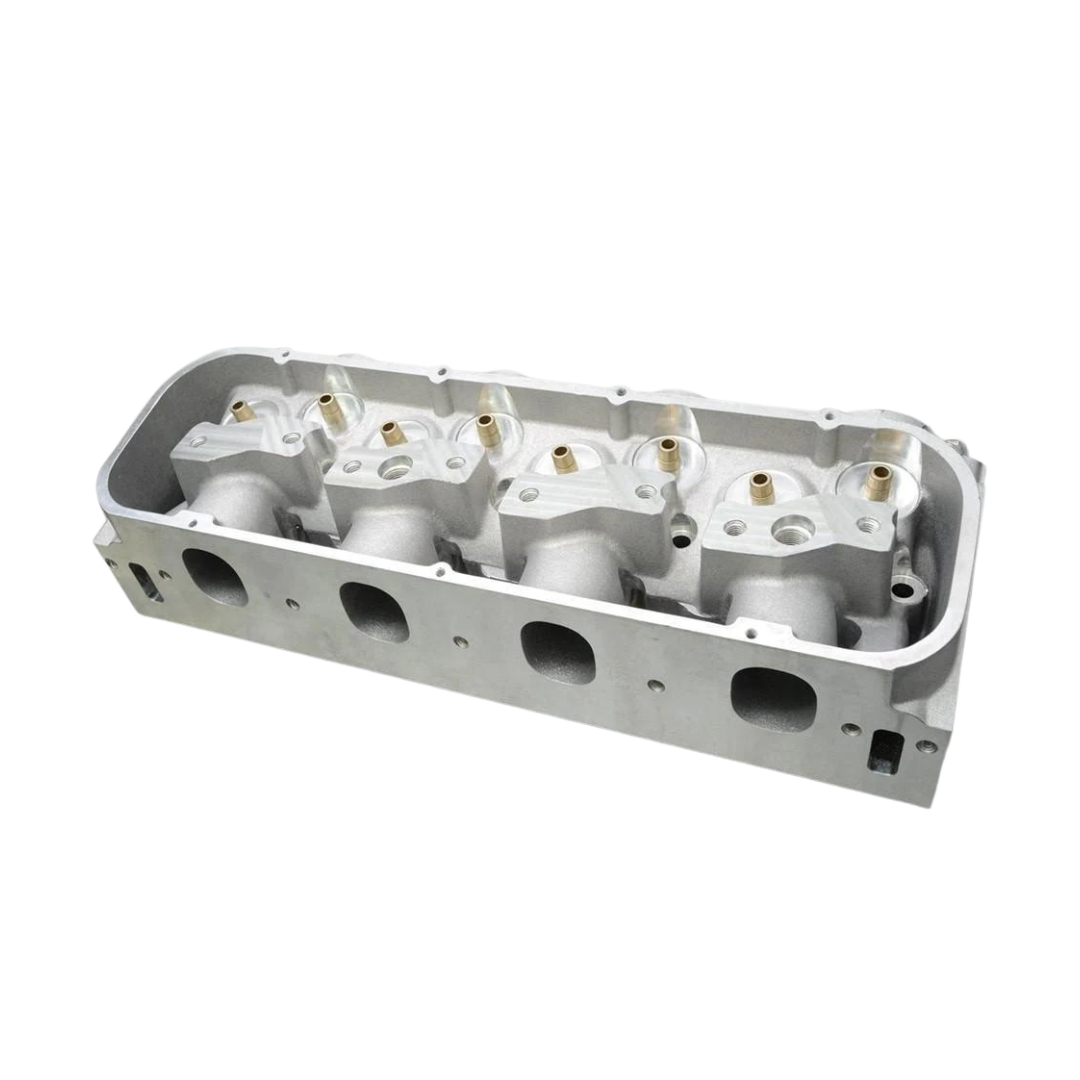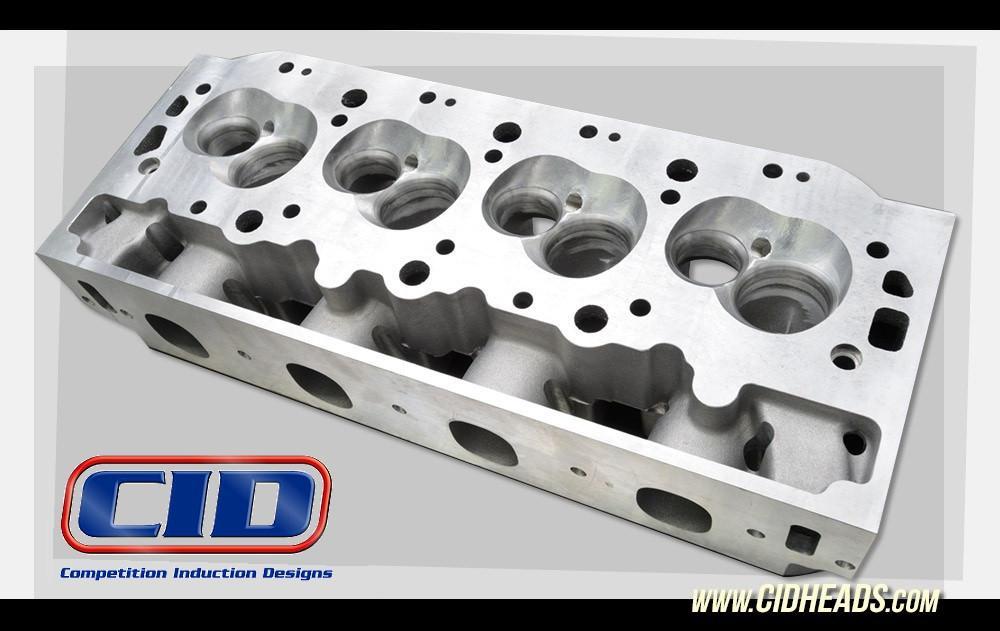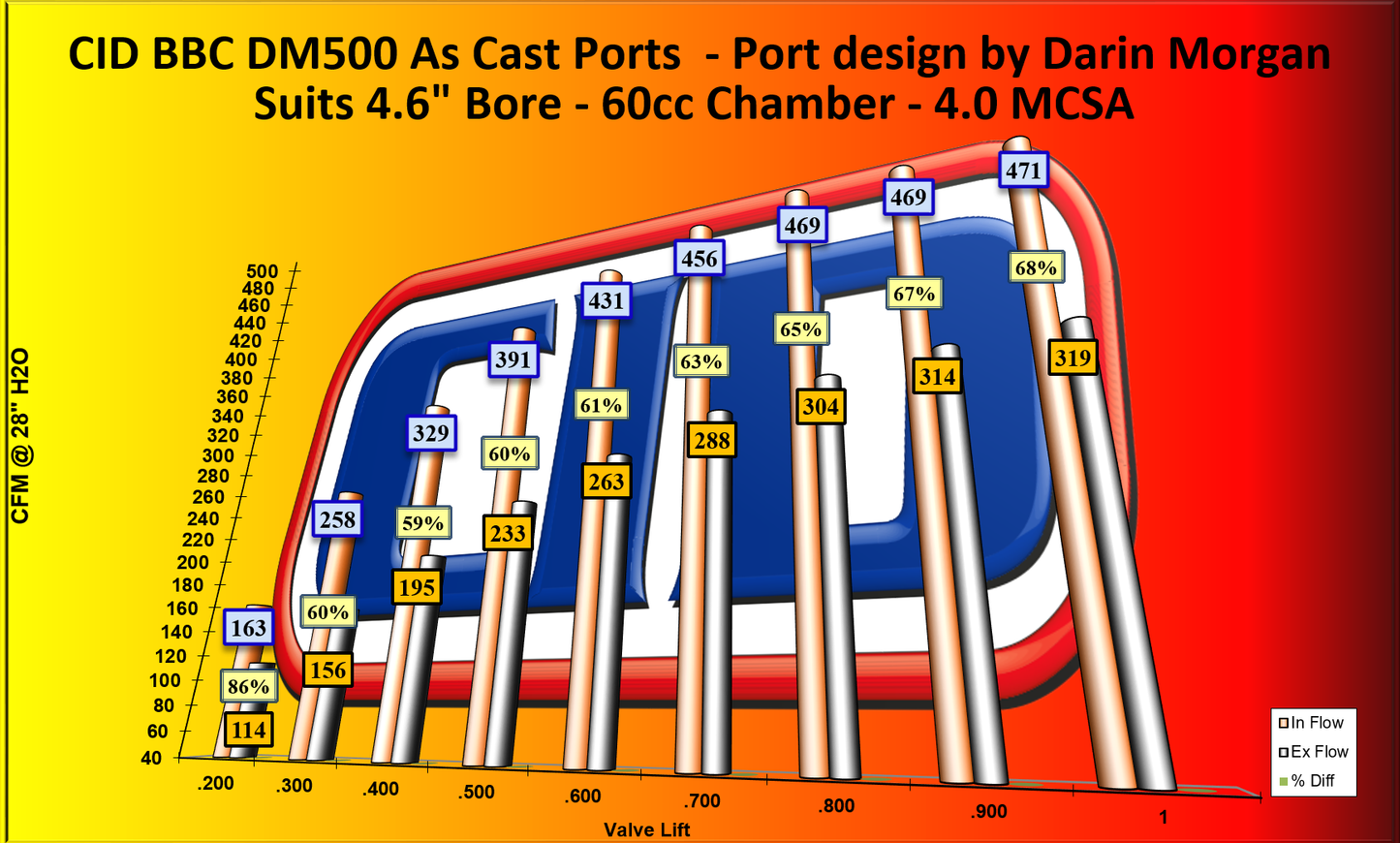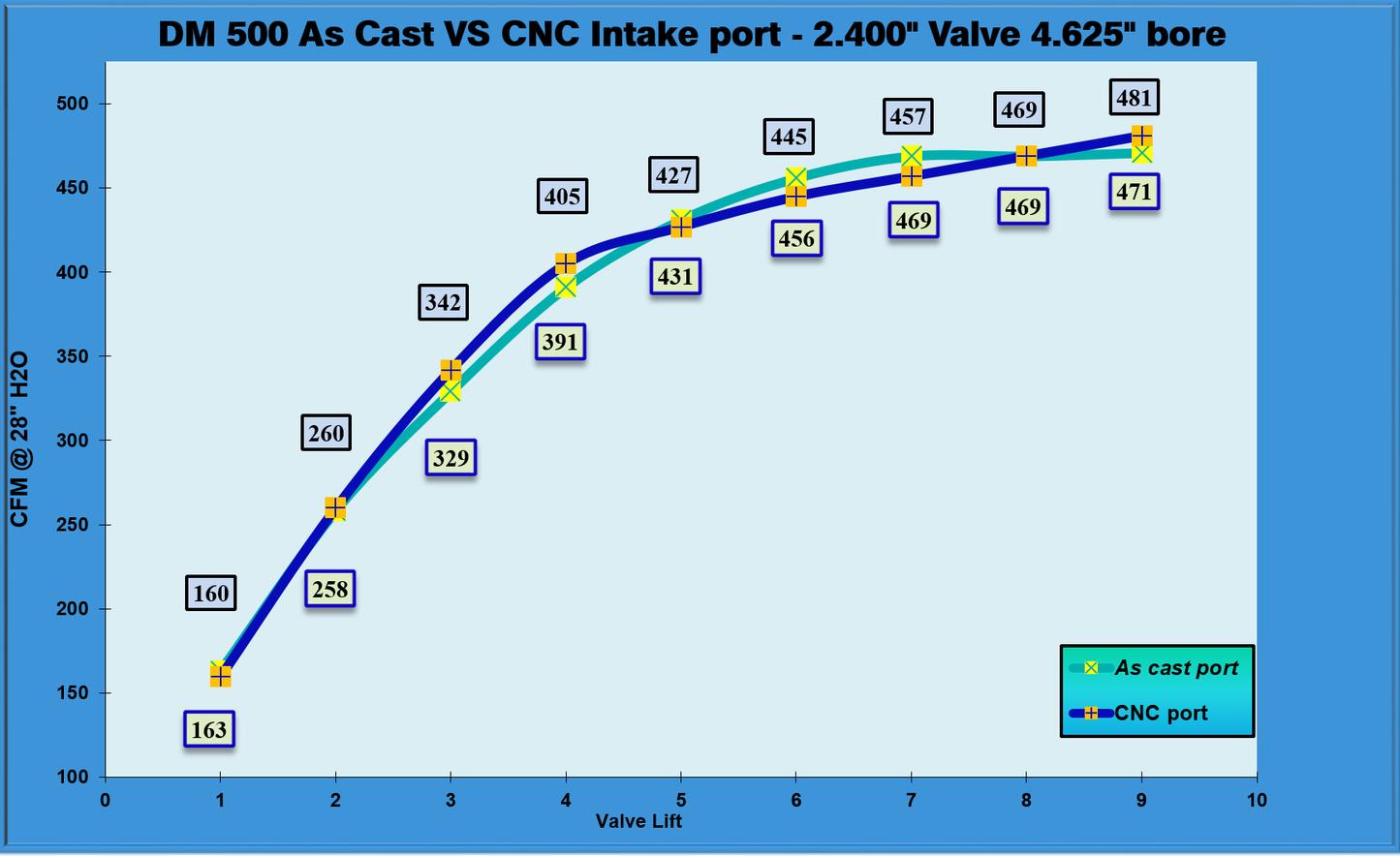 Currency Converter
We ship internationally, use this converter to calculate pricing in your country! 
If you have any questions please contact us at:
651-280-5950
cidheads@gmail.com